Nikon D810 DSLR Camera with 24 - 120 mm NIKKOR VR Lens Kit
Nikon
Key Features
Create Smooth, Richly Superior 1080/60p, Full HD Video Footage
Easily Switch Between FX and DX Movie Formats
Record Crystal Clear Sound with Built-in Stereo Microphone
Wind Noise Reduction and Sound Band Selection Options
Split-Screen Display Zoom Feature
Single-Lens Reflex Digital Camera
Eye-Level Pentaprism Single-Lens Reflex Viewfinder
Description
Redefine the possibilities of high-megapixel video and still photography with the full-frame performance of the new and improved Nikon D810. The exceptional FX-format image sensor ensures Full HD 1080/60p video with remarkably reduced moiré and noise. With an incomparable image resolution of 36.3-megapixels, D810 will meet your exacting standards like never before. An ISO sensitivity range of 64 to 12800 ensures that your shots retain high resolution and rich tonality in any lighting condition. Achieve stunning results that are true to every detail with the unparalleled power of the D810.
Nikon D810 Product Tour



* This Nikon D810 DSLR Camera video is for illustration purpose only.
CRAFT INSPIRING STORIES WITH OUTSTANDING VIDEO
Realise your cinematic visions and create smooth, richly superior 1080/60p, Full HD video footage with the Nikon D810. The readout method of the image sensor has been optimised to deliver high-definition video with effectively minimised moiré and false colour. Easily switch between FX and DX movie formats, which eliminates the need to change lenses or the camera's position to alter your angle of view. The FX-based format allows you to achieve exquisitely shallow depth of field with beautiful bokeh effects. With the DX-based format, your image can be cropped to an area equivalent to a DX-sized sensor, enabling the capture of distant subjects without a loss in quality.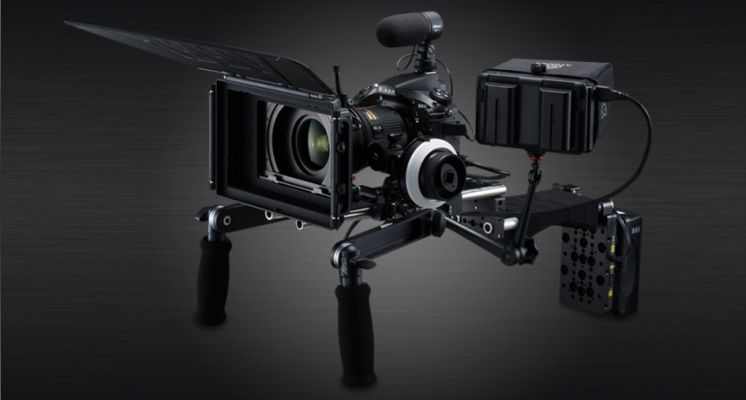 * This Nikon D810 DSLR Camera image is for illustration purpose only. Actual image may vary.
TAKE YOUR MOVIE-MAKING TO THE NEXT LEVEL
Enjoy more freedom and choices for your video recording. The power aperture control includes pre-assigned buttons for changing the aperture smoothly and quietly mid-shot, without the hassle of rotating the command dial. During full manual video recording, the appropriate exposure can be easily achieved with the use of the Auto ISO sensitivity control. When it comes to capturing audio, record crystal clear sound with the built-in stereo microphone. Wind noise reduction and sound band selection options ensure rich sound captures, especially when shooting outdoors.
OVERWHELMING RESOLUTION AND SHARPNESS
Explore the Island of Yakushima and its primeval forest in this world of 360 degree panoramas, made possible with the high quality images of the D810. This ultra-resolution panorama view is created by combining numerous tight angle still images using Giga Panowalk image synthesis technology.
ULTIMATE SPEED FOR ULTIMATE PERFORMANCE
The Nikon D810 will capture the action shots you desire with the clarity you demand. Revel in a continuous shooting rate of approximately 5 frames per second (fps) in FX-format, and up to approximately 7 fps in DX-format. Choose between a variety of focus configurations with the highly-accurate 51-point autofocus (AF) system to suit the shooting situation and capture precise images with the sharpest detail. With the Group-area AF mode, you can take advantage of an improved level of subject detection.
BE ASTOUNDED BY UNRIVALLED QUALITY
Shoot images with an unprecedented level of detail with the D810's full-frame, 36.3-megapixel sensor designed without an optical low-pass filter (OLPF). Capture incredibly stunning images at ISO 64, a first for Nikon DSLRs, up to ISO 12800. The superior power of the sensor is further enhanced by the EXPEED 4 image-processing engine, which delivers high resolution across all sensitivities for both stills and video.
INTELLIGENT FEATURES YOU CAN RELY ON
Cleverly designed with an electronic front-curtain shutter and a newly-developed mechanical sequence, the Nikon D810 captures exceptionally sharp images by reducing the internal vibration of the camera. This redesigned shutter also allows you to shoot images with absolute discretion, thanks to the diminished shutter noise. For effortless shooting, the Nikon D810 features an optical viewfinder with 100% frame coverage and prism coating to provide a brighter view.
PRECISION-CRAFTED DESIGN ELEMENTS
The Nikon D810 has been enhanced with design features that draw out the full potential of this 36.3-megapixel marvel. The LCD monitor takes advantage of RGBW alignment, an increased number of white dots, and an integrated glass-and-panel structure for increased screen brightness. The colour balance of the monitor can be customised according to your preference or shooting situation. The body of the D810 has also been effectively sealed to protect against dust and water droplets to provide durability.
WORK FASTER, WORK SMARTER
When shooting with RAW, the Nikon D810 offers an option other than JPEG: the RAW size S(12 bit, uncompressed). This image option has a quarter of the resolution with a file size which is half that of the uncompressed RAW size L, speeding up the time needed for transfer and post-production. RAW size S files still maintain the rich tonality of RAW format images combined with the sharpness of JPEG size S shots so quality is never compromised.
INTUITIVELY SIMPLE
Focus your attention on what's important - finding and creating the right shot - with a series of thoughtfully designed features. The D810's i button provides quick and direct access to various functions that complement your shooting situation. With the Split-Screen Display zoom feature, you can simultaneously view two points in a split screen for accurately levelled images, which is essential when capturing shots of architectural structures such as buildings and bridges.
UNLEASH THE D810'S FULL STRENGTH WITH NIKKOR LENSES
Make the most out of the power that a 36.3-megapixel camera can deliver with a range of equally high-performance lenses for the Nikon D810. From f/1.4 primes to fast f/2.8 zooms and f/4 zooms with Vibration Reduction (VR), the latest NIKKOR lenses - many designed with the renowned Nano Crystal Coat - are fully optimised with superior rendering capabilities to capture the high-resolution images the Nikon D810 has been created to deliver.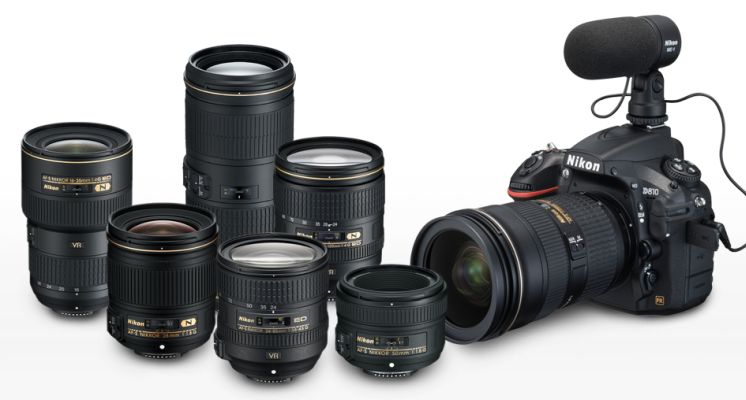 * This Nikon D810 DSLR Camera image is for illustration purpose only. Actual image may vary.
Designed for utmost versatility, the AF-S NIKKOR 24-120mm f/4G ED VR gives you the freedom to shoot wide-angles, close-ups and everything in between with just one lens. With its enhanced optics, advanced Vibration Reduction and Silent Wave Motor(SWM) technology, this portable performer offers amazing autofocusing speed and image quality.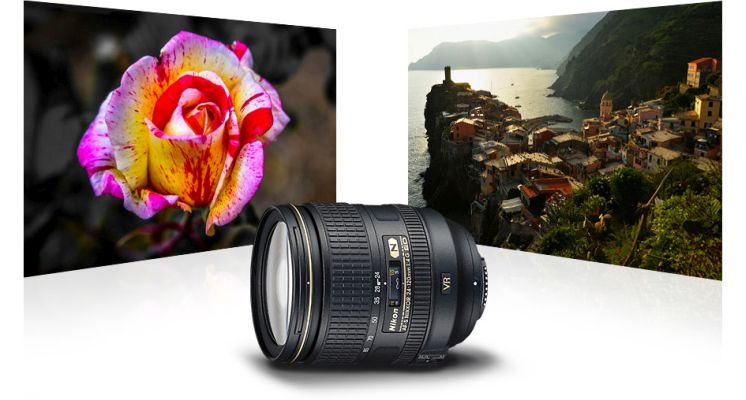 * This Nikon AF-S NIKKOR 24-120MM F/4G ED VR DSLR Camera Lens image is for illustration purpose only. Actual image may vary.
OPEN UP A WORLD OF POSSIBILITIES
The AF-S NIKKOR 24-120mm f/4G ED VR is a versatile addition to your lens collection. Its 5x zoom makes it easy to capture stunning landscapes, portraits, wedding photos and distant subjects when travelling. For gorgeous images and impressive speeds at any distance, the sophisticated design allows you to maintain its maximum f/4 aperture throughout the focal range.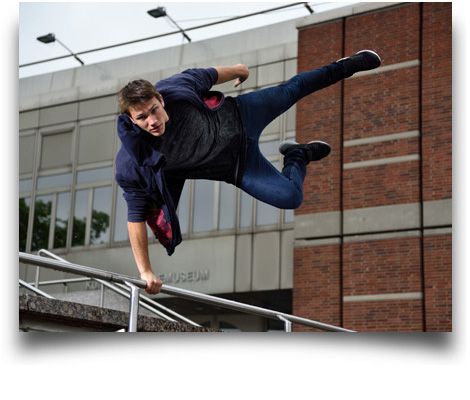 * This Nikon AF-S NIKKOR 24-120MM F/4G ED VR DSLR Camera Lens image is for illustration purpose only. Actual image may vary.
SUPERIOR IMAGES THROUGH INNOVATION
State-of-the-art optical elements enable this lens to unleash the full potential of our DSLRs. Extra-low Dispersion glass elements minimise chromatic aberrations while Nano Crystal Coat reduces ghosting and flare, producing photos and videos with superb contrast and colour in a wide range of lighting environments.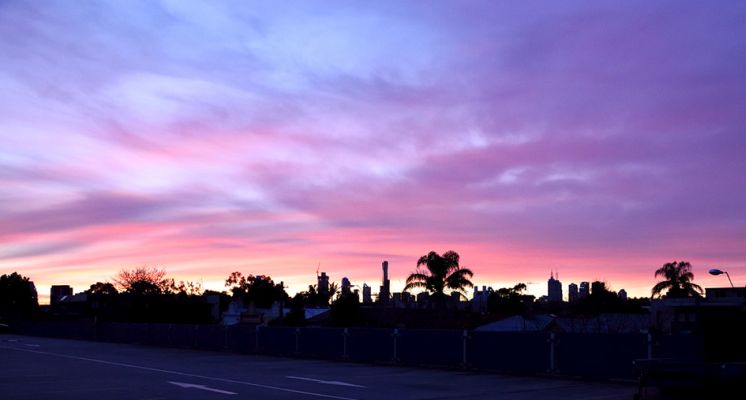 * This Nikon AF-S NIKKOR 24-120MM F/4G ED VR DSLR Camera Lens image is for illustration purpose only. Actual image may vary.
UNWAVERING PERFORMANCE
Our sophisticated Vibration Reduction image stabilisation reduces blur caused by camera shake. This enhances performance by 3.5 stops, delivering superb sharpness when shooting handheld or when lighting is less than ideal.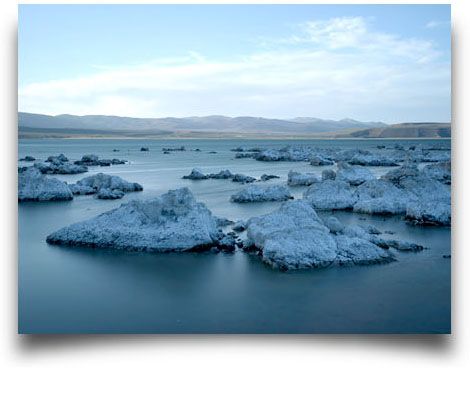 * This Nikon AF-S NIKKOR 24-120MM F/4G ED VR DSLR Camera Lens image is for illustration purpose only. Actual image may vary.
Specifications
General Information
Default Lens Spec
Camera Dimensions
Kit Lens Spec
| | |
| --- | --- |
| Kit Lens Group | 13 |
| Kit Lens Elements | 17 |
| Kit Lens Focal Length | 24 - 120 mm |
| Kit Lens Filter Diameter | 77 mm |
| Kit Lens Lens Mass | 710 gram |
| Kit Lens Min Focus Distance | 1.47 ft |
| Kit Lens Min. f-stop | f/22 |
DSLR Setings
| | |
| --- | --- |
| Video Recording Frame Rate | 59.94, 50, 29.97, 25, 23.976 fps |
| Exposure Compensation | –5 – +5EV, in Steps of1/3, 1/2, or 1EV |
| Self-Timer | Yes |
| Manual Exposure Mode | Yes |
| Aperture Priority | Yes |
| Thickness | 8.15 cm |
| HDR | Yes |
| Audio Formats | LPCM |
| Continuous Drive | Yes |
| Operating Humidity | 85 Percent or Less |
| Operating Temperature | 0 degree C - 40 degree C |
| Time Lapse Video | Yes |
| Video Formats | H.264 |
Camera Body
| | |
| --- | --- |
| Height | 12.3 cm |
| Width | 14.6 cm |
Camera Focus Controls
| | |
| --- | --- |
| Autofocus | Yes |
| Manual Focus | Yes |
| No of Focus Points | 51 |
DSLR Exposure Controls
| | |
| --- | --- |
| Max Shutter Speed | 30 seconds |
| Metering Modes | Matrix Metering, Center-Weighted Metering, Highlight-Weighted Metering |
| Min Shutter Speed | 1/8000 seconds |
| White Balance Preset | Auto (2 Types), Incandescent, Fluorescent (7 Types), Direct Sunlight, Flash, Cloudy, Shade, Preset Manual (Up To 6 Values Can Be Stored, Spot White Balance Measurement Available During Live View), Choose Color Temperature (2500 K–10000 K), All With Fine-Tuning |
| Shutter Priority | Yes |
DSLR Flash Related
| | |
| --- | --- |
| Flash Modes | Front-Curtain Sync, Red-Eye Reduction, Red-Eye Reduction with Slow Sync, Slow Sync, Rear-Curtain Sync, Flash Off |
| Flash | Yes |
| Flash Range | Between 1/250 and 1/320 s |
Display, Viewfinder Related
| | |
| --- | --- |
| Compatible Lenses | Compatible with AF NIKKOR lenses, including type G, E, and D lenses (some restrictions apply to PC lenses) and DX lenses (using DX 24 x 16 1.5X image area), AI-P NIKKOR lenses, and non-CPU AI lenses (exposure modes A and M only). IX NIKKOR lenses, lenses for the F3AF, and non-AI lenses can not be used. The electronic rangefinder can be used with lenses that have a maximum aperture of f/5.6 or faster (the electronic rangefinder supports the 11 focus points with lenses that have a maximum aperture of f/8 or faster). |
| Lens Mount | Nikon F Mount (with AF Coupling and AF Contacts) |
| Model | D810 |
| Diopter Adjustment | –3 – +1m-1 |
| Viewfinder Magnification | Approx.0.7x, (50 mm f/1.4 lens at infinity, –1.0 m–1) |
| Live View | Yes |
| Viewfinder Type | Pentaprism |
| Screen Size (Diagonal) | 8 cm (3.2 inch) |
Storage Related
Camera Sensor Related
| | |
| --- | --- |
| Sensor Size | 35.9 x 24 mm |
| Sensor Type | CMOS |
Camera Connectivity
Photo Image Related
| | |
| --- | --- |
| Effective Pixels | 36.3 MP |
| Image Type | NEF (RAW), TIFF (RGB), JPEG, NEF (RAW)+JPEG |
Battery Related
| | |
| --- | --- |
| Battery Capacity | 1900 mAh |
| Battery Type | Lithium Ion (Li-Ion) |
Controls & Convenience
| | |
| --- | --- |
| Dust Reduction | Yes |
| Wireless Remote Control | Yes |
Connectivity Details
| | |
| --- | --- |
| Audio Jack | 3.5 mm |
| Microphone | Yes |
| GPS | Yes |
| No. of Card Slots | 2 |
Physical Dimensions
| | |
| --- | --- |
| Colour | Black |
| Tripod Mount | Yes |
| Speaker | Yes |
Additional Features
Features

Active D-Lighting: Can be Selected From Auto

Extra high

High

Normal

Low

or Off ADL Bracketing: 2 Frames using Selected Value for One Frame or 3–5 Frames using Preset Values for all Frames Sync Terminal: ISO 519 Sync Terminal with Locking Thread
In The Box & Warranty
| | |
| --- | --- |
| In The Box | Monitor Cover BM-12, Body Cap BF-1B, Rechargeable Li-ion Battery EN-EL15 with Terminal Cover, Battery Charger MH-25a (Comes With Either an AC Wall Adapter or Power Cable Of A Type and Shape That Varies With The Country or Region of Sale), USB Cable Clip, HDMI Cable Clip, USB Cable UC-E22, Strap AN-DC12, ViewNX 2 Installer CD, Front Lens Cap LC-77, Rear Lens Cap LF-1, Bayonet Hood HB-53, Flexible Lens Pouch CL-1218 |
| Warranty | 2 Years |
Manufacturing & Packing Information
| | |
| --- | --- |
| Customer care address | Reliance Digital, Reliance Retail Limited, 3rd Floor, Court House, Lokmanya Tilak Marg, Dhobi Talao, Mumbai-400 002, Maharashtra, India. |
| Customer care Phone | 1800-889-1055 |
| Customer care email | reliancedigital@ril.com |
| Country of origin | Thailand |
| Name and address of Packer | Nikon Corporation, SHINAGAWA INTERCITY TOWER C, 2-15-3, KONAN, MINATO-KU TOKYO 1086290, JAPAN |
| Name and address of Manufacturer | Nikon Corporation, SHINAGAWA INTERCITY TOWER C, 2-15-3, KONAN, MINATO-KU TOKYO 1086290, JAPAN |
| Name and address of Importer | NIKON INDIA PRIVATE LIMITED, Plot No.71, Sector 32, Institutional Area, Gurgaon-122001, Haryana, India |
| Name of Seller | Reliance Retail Ltd. |
| Month and Year of Commodity First Manufactured/Imported/Packed | August' 2015 |
| Commodity name | Digital Still Camera |
| Item Width | 12.5 cm |
| Item Height | 9.8 cm |
| Item Length | 7.6 cm |
| Net Quantity | 1N |
| Net Weight | 600 gram |
| Name and address of Marketed By | NIKON INDIA PRIVATE LIMITED, Plot No.71, Sector 32,Institutional Area,Gurgaon-122001,Haryana,India |
Cancellation & Returns
Return Policy
Items are eligible for return within 7 Days of Delivery (T&C Apply*)
All accessories, product & packaging need to be returned in original condition
Got Feedback to share on this page?
REPORT HERE