Nikon Z 5 Mirrorless Camera With 24 - 70 mm Lens Kit
Warranty : 2 Years
Compare details with other products
Product Added
Key Features
Digital Camera with Support for Interchangeable Lenses
Hybrid Phase-Detection/Contrast AF with AF Assist
24.3 million Effective Pixels
USB-Type C, HDMI (Type C) Connector
273 Number of Focus Points
SD/SDHC/SDXC Memory Cards Supported
4K Movie Recording
Eye Sensor
Description
Wherever inspiration strikes – the world is your playground.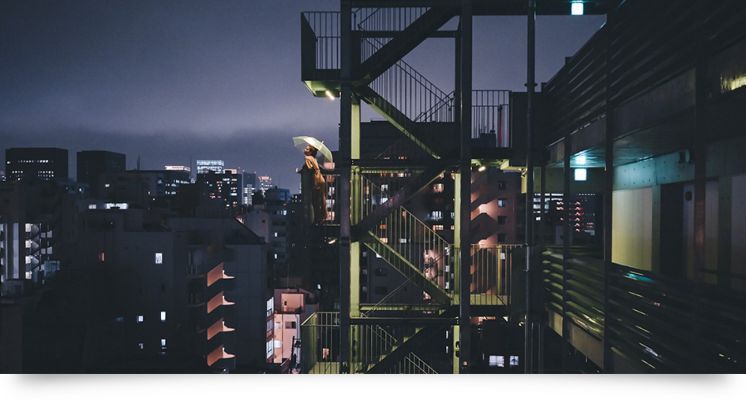 * This Nikon VOK040XN DSLR Camera image is for illustration purpose only. Actual image may vary.
Make the world your creative playground. Show off your creativity with the Z 5's outstanding expressive performance and reliability. This is the camera made for you – the everyday creator, thrill-seeker, or even the first-time full-frame camera user. The camera that enables you to express yourself through creative stills and videos of remarkable quality, and accommodates your every need. When you want to show off your work to the world, its agile system and operability means that your friends and followers can experience your creative prowess along with you. Equipped with the impressive optical performance of the Z mount system, this mirrorless camera is designed to allow you to capture every shot along the way.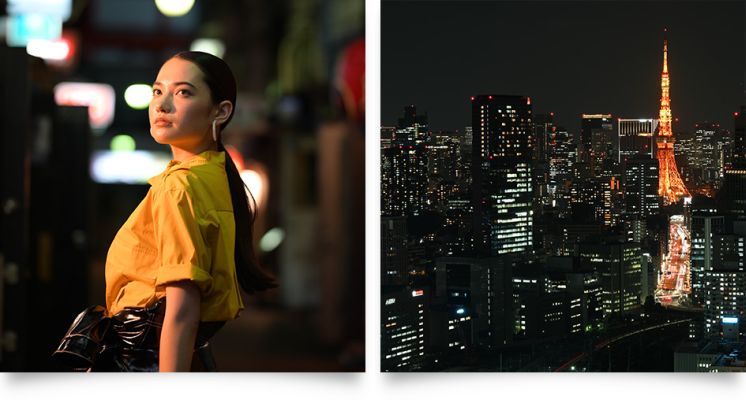 * This Nikon VOK040XN DSLR Camera image is for illustration purpose only. Actual image may vary.
CAPTURING POSSIBILITIES
Dive boldly into every photographic opportunity with the Z 5 right by your side and capture stories that will stand out from the rest. Weave through streets filled with diverse characters and tell their stories in the utmost clarity. Thanks to the Z 5's high-sensitivity image processing, you'll be able to enjoy the flexibility of shooting in low-light situations and capture the subtleties while effectively rendering all the textures and details. Its maximum standard sensitivity of ISO 51200 is made possible by a combination of Nikon's full-frame sensor and EXPEED 6 image-processing engine, realising high resolution and low noise even at higher ISO levels.
So, feel inspired to express your stories wherever you go. The Z 5 has a 273-focus point hybrid autofocus (AF) system designed to capture great shots even at the periphery. When you've got a camera that covers a wide area of up to approx. 90% horizontally and vertically in the frame, you won't have to worry about missing the main event. Be present in every moment with the help of its fast and accurate focal-plane phase-detection AF, which allows you to focus on living your life without having to pause and adjust the settings.
The Z 5's Eye-Detection AF and Animal-Detection AF enables you to select which eye to focus on even during scenes with multiple eyes through viewfinder photography. Revel in the fact that this autofocus feature also extends into movies, with the ability of detecting animal faces even during movie recording, ensuring sharp focus on all moments in the wild or indoors with your pets
EXPAND YOUR FULL POTENTIAL
Find every one of these incredible features loaded in this powerful camera and amplify its functions with its kit lenses. All the kit lenses deliver superior optical performance and cover a highly versatile focal length range. For a compact, lightweight and affordable standard zoom lens option, the NIKKOR Z 24-50mm f/4-6.3 VR is ideal for creators passionate about creating and expressing themselves freely without limitations. Elevate your craft and upgrade to a S-Line standard zoom lens with high image quality through the NIKKOR Z 24-70mm f/4 S. Its versatility allows you to be out and about all day, while its lightweight size makes it easy to put into your bag when you're on the move. Alternatively, all your needs can be met with just a single high-power zoom lens. Cover a wide variety of scenes – wide-angle, telephoto, and everything in between – with the impressive NIKKOR Z 24-200mm f/4-6.3 VR and never worry about having to switch between lenses while in the field.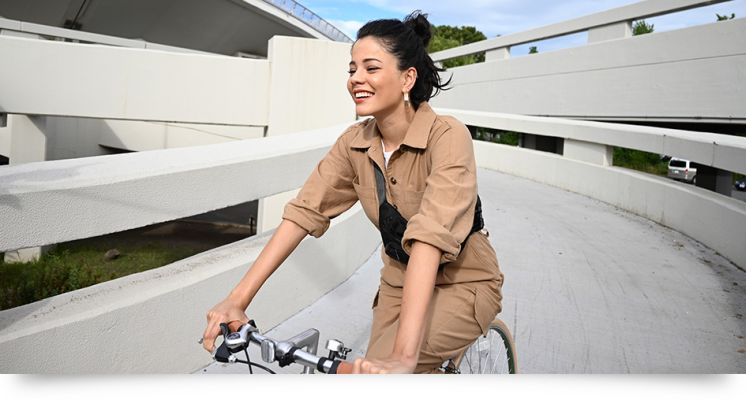 * This Nikon VOK040XN DSLR Camera image is for illustration purpose only. Actual image may vary.
FOCUS ON CREATING
When life gives you beautiful candid moments and memories to last a lifetime, the Z 5 will encapsulate every mood and atmosphere just as you experience them.
For the content creators on the go, convey the emotions of every scene by applying fine-tuned presets with Creative Picture Controls. With more than 20 available presets built into your camera, you'll find all the settings you'll need to enhance each and every mood. This can be applied to both stills and movies, giving you the flexibility to edit on the go, all within your camera. Expand your image-making options and make every preset uniquely yours with the customisable settings.
Aided by the Z 5, you will have all the tools you need to push your creative limits and do more than merely capturing a scene — you'll be able to create on the spot. With smooth and steady filming available for any creative project, achieved by the image sensor shift 5-axis in-camera Vibration Reduction (VR), you'll never again have to worry about footage not being usable during post-processing.
A myriad of effects can be added to your creative arsenal, affording you the flexibility to capture every scene just the way you want it. Its high-definition videos, and simultaneous generation of time-lapse movies during interval-timer photography, paves the way for outstanding movie performance.
Some of the most beautiful moments in life are captured in its most natural form, without disruption. The Z 5 is silent when discretion counts, making it perfect for candid photography and in videos too, enabling you to stay unnoticed thanks to the control ring of NIKKOR Z lenses, which has a quiet and smooth operation with reduced focus breathing.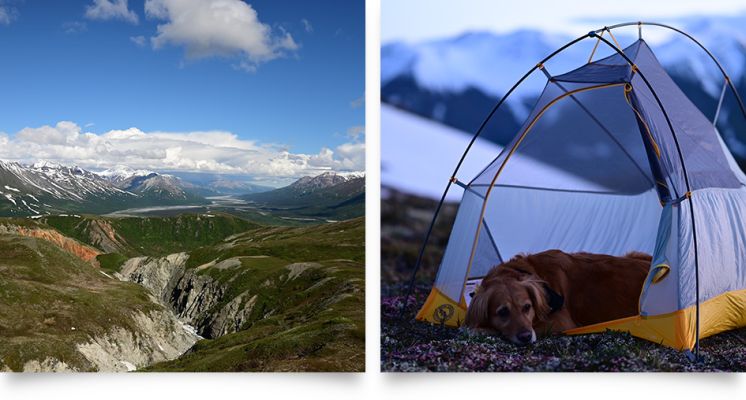 * This Nikon VOK040XN DSLR Camera image is for illustration purpose only. Actual image may vary.
EFFORTLESS CONTROL
Enabling you to enjoy effortless control over your photography experiences, the Z 5's superior operability makes it easy to expand your creative repertoire. With a high portability and compact design of approximately 875g with the NIKKOR Z 24-50mm f/4-6.3 VR kit lens, this is the grab and go camera you need to slip into a day pack or a purse for any adventure no matter how big or small.
Master the equipment at your fingertips with the help of its intuitive operability. Its touch-operable, tilting and approximately 1040k-dot and 8.13 cm (3.2 inch) monitor means you'll be able to access the menu easily and quickly select which setting you need, allowing you to view your captures with ease. This level of convenience is further reinforced by the option to use a remote control through SnapBridge, giving you more flexibility in the field.
With more storage provided by double slots compatible with UHS-II SD cards, you can achieve a more effective and faster image recording without worrying about running out of space when you most need it. Don't forget to share your favourite creations on your social media platforms, by using SnapBridge version 2.6 to instantly transfer photos and videos to your smart device — all in real time.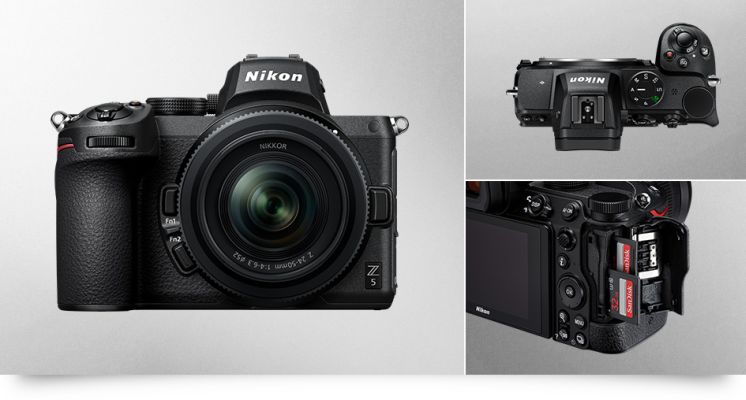 * This Nikon VOK040XN DSLR Camera image is for illustration purpose only. Actual image may vary.
GO BEYOND
Whether you're a creator seeking out a spontaneous urban expedition in the city, or one who is looking out for the next big nature adventure, the Z 5 supports you wherever you are. Always good to go, the camera has superior dust and drip-resistance and a highly durable and rugged body thanks to the employment of robust and lightweight magnesium alloy in the body's front and top cover.
Beyond just the sturdy exterior, the Z 5 comes with a new battery with USB charging capabilities that is perfect for long hours of shooting. In addition to the conventional USB charging, powering via a USB cable is supported even when the camera is turned on either when using the EH-7P AC Adapter, recommended mobile battery or the UC-E25 USB cable to a computer. Plus, its high definition electronic viewfinder with a 0.8x magnification ratio realises natural viewing, so you can concentrate fully on shooting, allowing you to go with the flow in every situation.
Portable, high-performance standard zoom lens, with superb rendering that can transform every scene into a work of art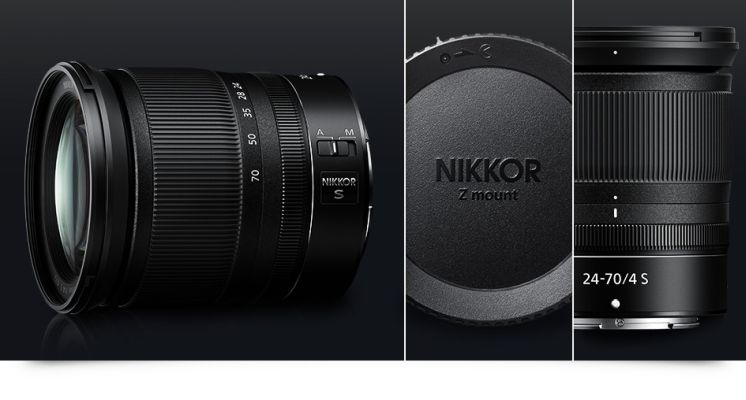 * This Nikon VOK040XN DSLR Camera image is for illustration purpose only. Actual image may vary.
Welcome to a new dimension of photographic performance with the NIKKOR Z 24-70mm f/4 S. With high resolution precision, see a new world of possibility open up before you. This cutting-edge design gives you access to the latest in optical technology, research and development. Crafted with Nikon's optical heritage in mind, the NIKKOR Z 24-70mm f/4 S delivers sharper images with minimal aberrations.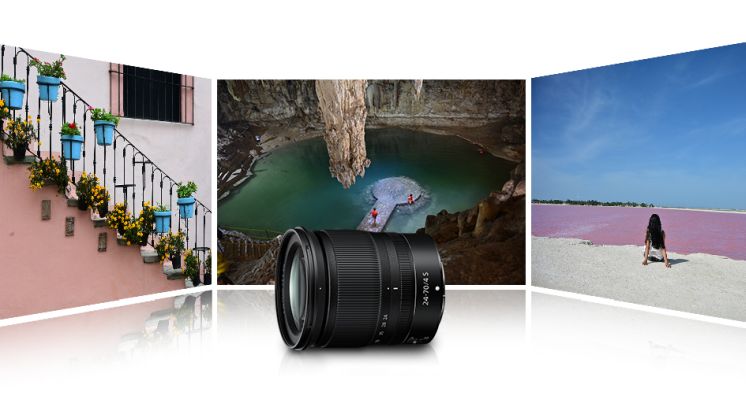 * This Nikon VOK040XN DSLR Camera image is for illustration purpose only. Actual image may vary.
Experience groundbreaking optical technology in every shot. A compact and lightweight lens, the NIKKOR Z 24-70mm f/4 S reproduces even the most minute details in stunning high resolution. Witness consistently high image quality with minimal lens aberrations and sufficient peripheral illumination. Slim, yet rugged, the NIKKOR Z 24-70mm f/4 S can endure harsh weather conditions with dust and moisture resistance – perfect for the great outdoors.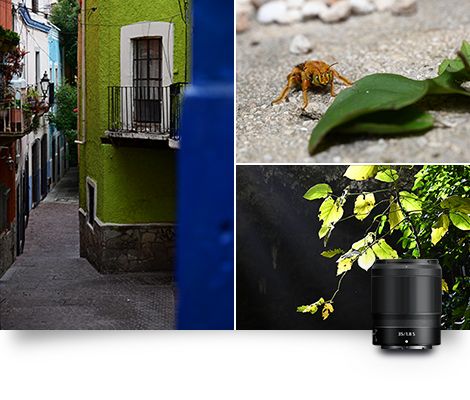 * This Nikon VOK040XN DSLR Camera image is for illustration purpose only. Actual image may vary.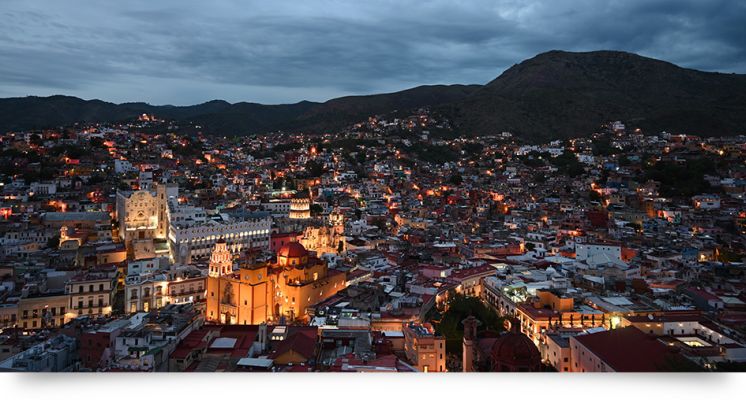 * This Nikon VOK040XN DSLR Camera image is for illustration purpose only. Actual image may vary.
Specifications
General Information
Compatible Lenses
Z Mount NIKKOR Lenses F Mount NIKKOR Lenses
Lens Mount
Nikon Z Mount
Model
Z 5
Brand
Nikon
Camera Dimensions
Weight
675 gram
Kit Lens Spec
Kit Lens Filter Diameter
72 mm
Kit Lens Lens Mass
500 gram
Kit Lens Focal Length
24 - 70 mm
Kit Lens Group
11
Kit Lens Min Aperture
f/22
Kit Lens Min Focus Distance
0.99 ft
DSLR Setings
Aperture Priority
Yes
Exposure Compensation
–5 to +5 EV in increments of 1/3 or 1/2 EV available in modes P, S, A, and M, –3 to +3 EV
Manual Exposure Mode
Yes
Thickness
6.95 cm
Video Recording Frame Rate
59.94, 50, 29.97, 25, 23.976 fps
Self-Timer
Yes
Time Lapse Video
Yes
Video Formats
H.264, MPEG4
Camera Focus Controls
No of Focus Points
273
DSLR Exposure Controls
White Balance
Auto (3 Types), Natural Light Auto, Direct Sunlight, Cloudy, Shade, Incandescent, Fluorescent (7 Types), Flash, Choose Color Temperature (2500 K To 10, 000 K), Preset Manual (Up to 6 Values can be Stored), all with Fine-tuning Except Choose Color Temperature
Metering Modes
Matrix Metering, Center-Weighted Metering, Spot Metering, Highlight-Weighted Metering
Shutter Priority
Yes
DSLR Flash Related
Flash Modes
Front-Curtain Sync, Slow Sync, Rear-Curtain Sync, Red-Eye Reduction, Red-Eye Reduction With Slow Sync, Off
Flash
Yes
Display, Viewfinder Related
Touch Screen
Yes
Display Type
TFT LCD
Viewfinder Type
Electronic
Storage Related
Memory Card Type
SD Card
Camera Sensor Related
Sensor Size
35.9 x 23.9 mm
Sensor Type
CMOS
Camera Connectivity
USB
Yes
HDMI
Yes
Photo Image Related
Effective Pixels
24.3 MP
Battery Related
Battery Type
Lithium Ion (Li-Ion)
Controls & Convenience
Dust Reduction
Yes
Connectivity Details
No. of Card Slots
2
Microphone
Yes
Wi-Fi
Yes
Audio Jack
3.5 mm
Physical Dimensions
Colour
Black
Additional Features
Features

3690k-dot (Quad VGA) OLED Electronic Viewfinder Range: -3 to +17 EV Active D-Lighting Multiple exposure 7 Diaphragm Blades Coating: Nano Crystal Coat

Fluorine Coat 5-Axis Image Sensor Shift
In The Box & Warranty
In The Box
BF-N1 Body Cap, DK-29 Rubber Eyecup (Comes Attached to Camera), EN-EL15c Rechargeable Li-ion, Battery with terminal cover, MH-25a Battery Charger (Comes With Either an AC Wall Adapter or Power Cable of a Type and Shape That Varies With The Country or Region of Sale), AN-DC19 Strap, UC-E24 USB Cable, BS-1 Accessory Shoe Cover, LC-72B 72 mm Snap-on Front Lens Cap, LF-N1 Rear Lens Cap, HB-85 Bayonet Hood, CL-C1 Lens Case
Warranty
2 Years
Manufacturing & Packing Information
Customer care address
Reliance Digital, Reliance Retail Limited, 3rd Floor, Court House, Lokmanya Tilak Marg, Dhobi Talao, Mumbai-400 002, Maharashtra, India.
Customer care Phone
1800-889-1055
Customer care email
reliancedigital@ril.com
Country of origin
Thailand
Name and address of Packer
Nikon Corporation, SHINAGAWA INTERCITY TOWER C, 2-15-3, KONAN, MINATO-KU TOKYO 1086290, JAPAN
Name and address of Manufacturer
Nikon Corporation, SHINAGAWA INTERCITY TOWER C, 2-15-3, KONAN, MINATO-KU TOKYO 1086290, JAPAN
Name and address of Importer
NIKON INDIA PRIVATE LIMITED, Plot No.71, Sector 32, Institutional Area, Gurgaon-122001, Haryana, India
Name of Seller
Reliance Retail Ltd.
Month and Year of Commodity First Manufactured/Imported/Packed
August' 2020
Commodity name
Digital Still Camera
Item Width
7.6 cm
Item Height
7.6 cm
Item Length
7.2 cm
Net Quantity
1N
Net Weight
500 gram
Name and address of Marketed By
NIKON INDIA PRIVATE LIMITED, Plot No.71, Sector 32,Institutional Area,Gurgaon-122001,Haryana,India
Cancellation & Returns
Product is eligible for Return within 5 Days of Delivery (T&C Apply*)
All original accessories, packaging, & product needs to be returned in original condition
Give Feedback
Got feedback to share on this page?