Panchamrut 1 Litre Desi Cow Ghee| AGMARK Cow Desi Ghee| Cow Ghee (Pack of 1)
Features & Details
Cow ghee : Our Cow desi ghee is full of nutritive fatty acids, an ideal fat source for an Indian vegetarian diet. Regular consumption of our high-quality Ghee helps reduce cholesterol, improves the heart's functioning.
This is a Vegetarian product.
Pure Cow ghee : made from milk collected from desi Cow. Cow ghee 1 litre pure is gluten-free, easy to digest and safe for most people with lactose or casein sensitivities. Unlike regular milk, Cow ghee contains protein.
Reveal richness of ghee: The Premium Desi Cow milk is utilised to make our Ghee full of nutrients such as calcium, iron, sodium and fat-soluble vitamins A, D and E.
Desi Ghee: Desi Cow ghee is beneficial in several dietary options such as Keto, Paleo, Gluten-Free, Ayurveda, Whole30, FODMAP, GMP. Desi ghee is produced by a third-generation, family-owned ghee business since 1990.
Natural immunity booster and its antioxidant .
Description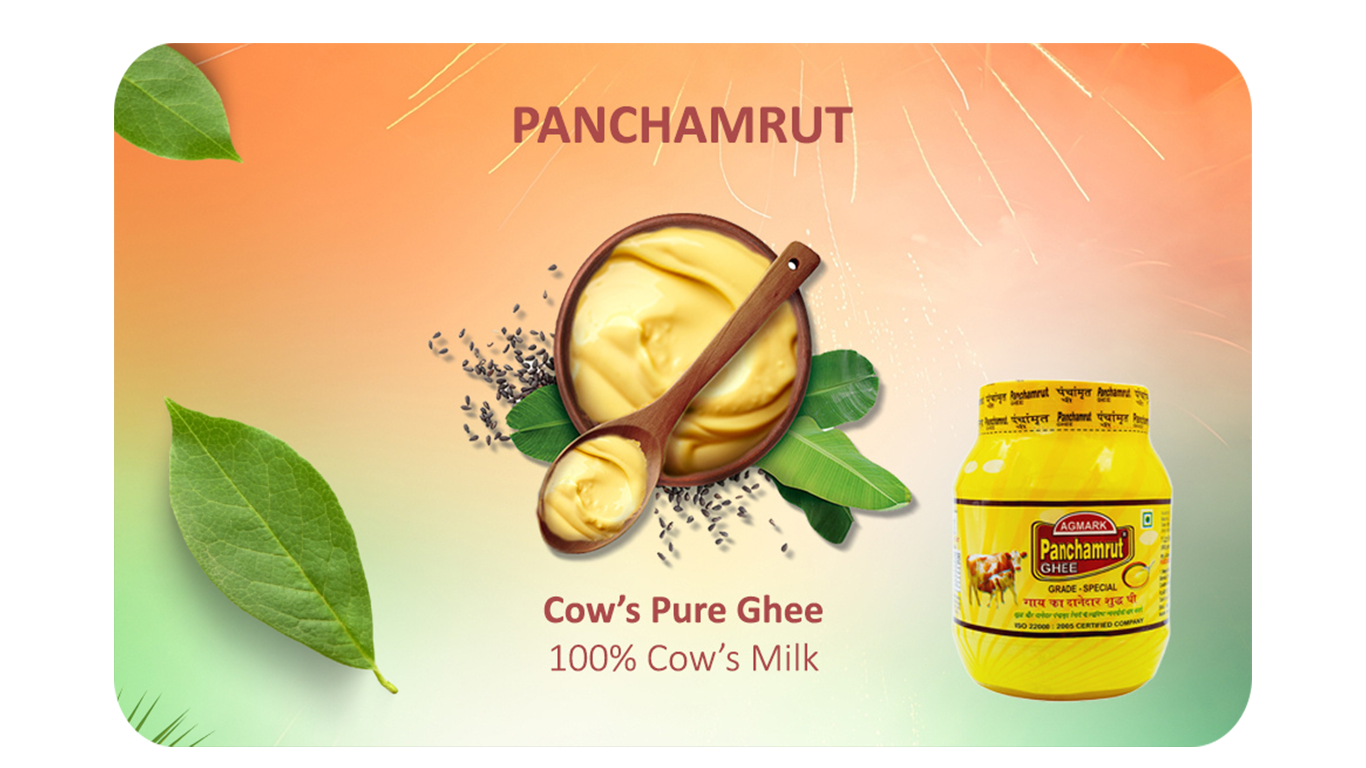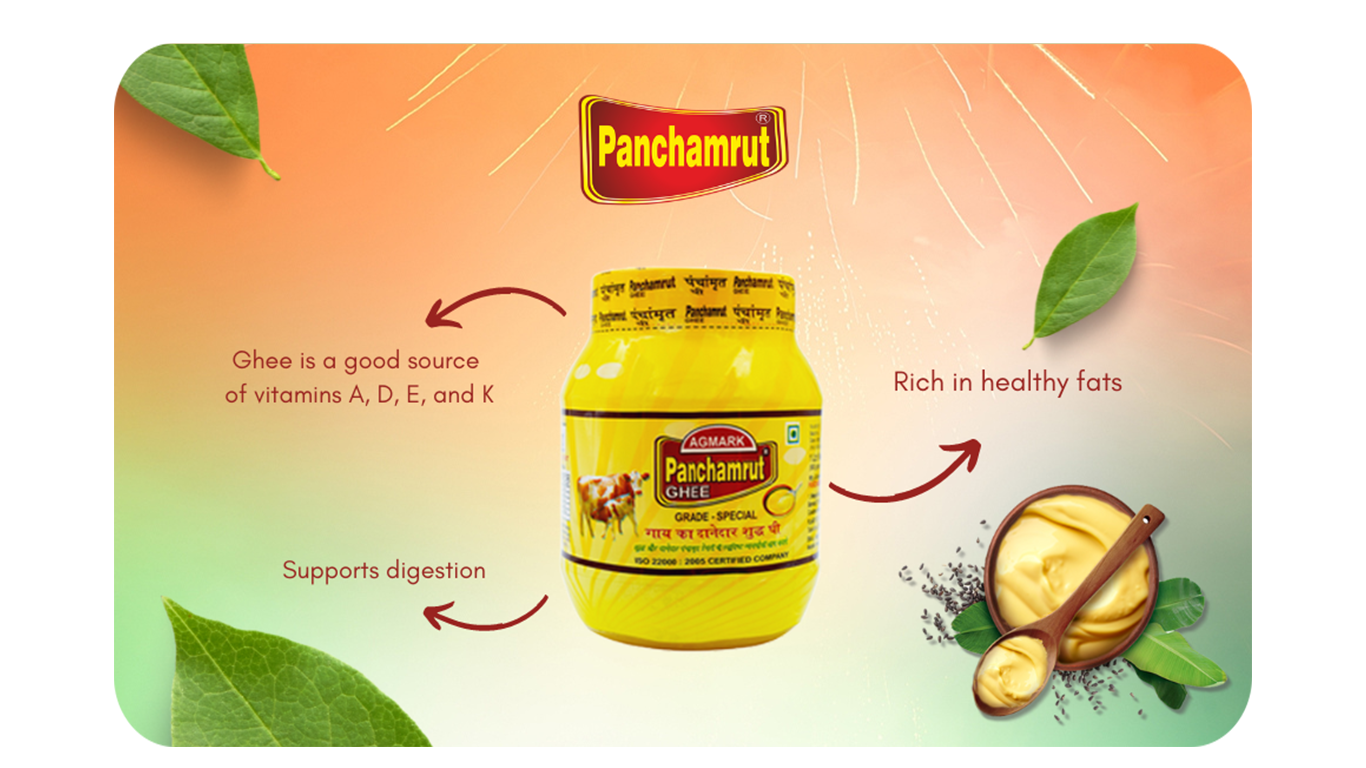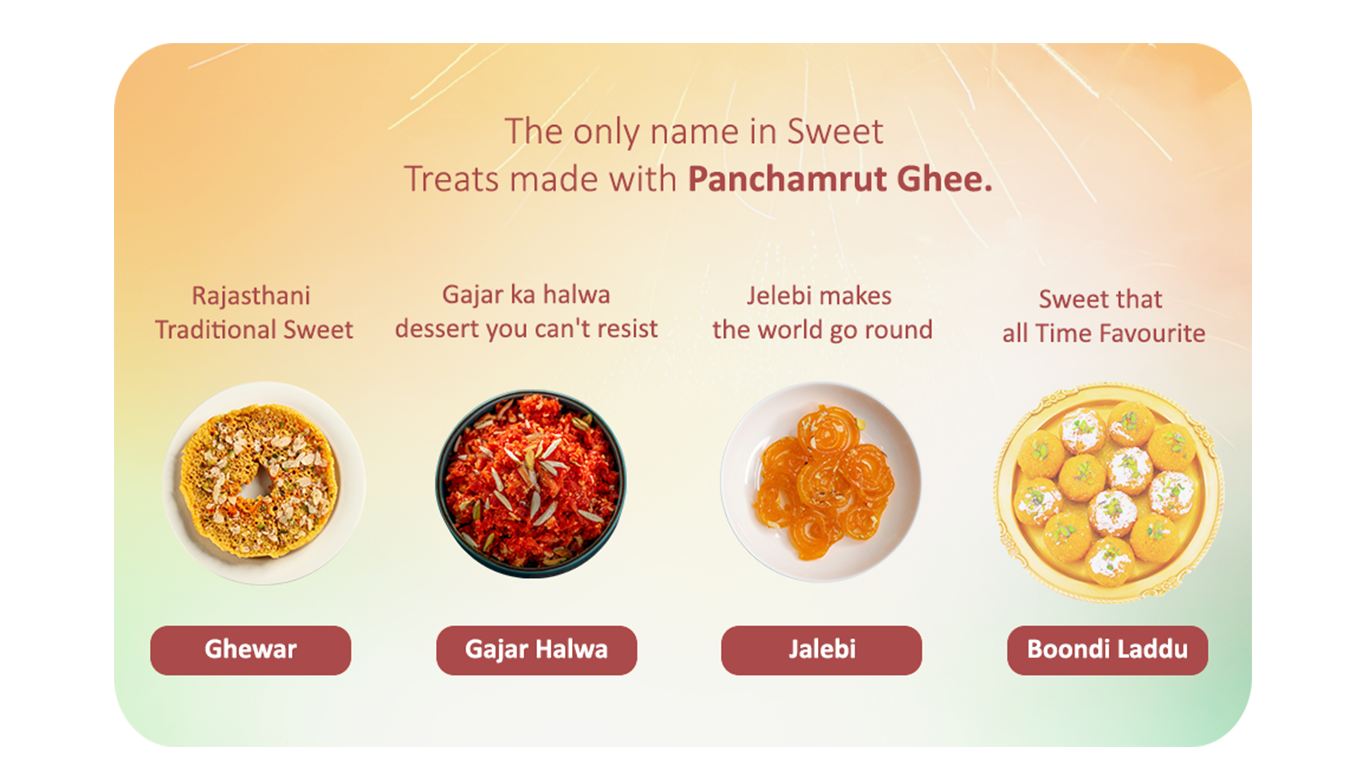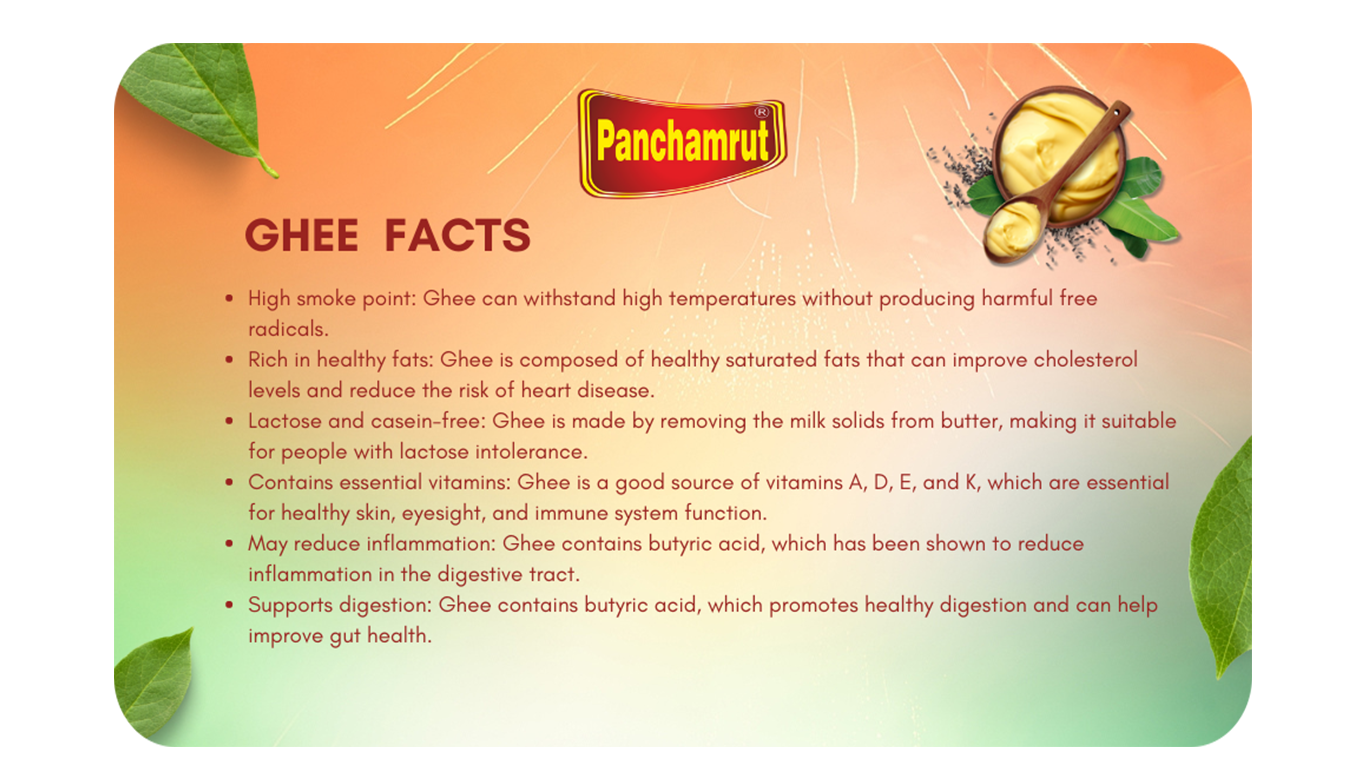 *Disclaimer- Image is forillustration purpose only. Actual product may vary
Product Information
General Information
Brand
PANCHAMRUT
Manufacturer
Panchamrut Dairy Private Limited
Manufacturer Address

Panchamrut Dairy Private Limited
1st, Mangal Kunj, Carter Road No 4 Kusturba Cross Road, Near Jain Temple, Mumbai MAHARASHTRA - 400066

Manufacturer Email
h3anurag@gmail.com
Sold By
Panchamrut dairy private limited
JioMart Customer Care Email
cs@jiomart.com
JioMart Customer Care Phone
1800 890 1222
Food Type
Country of Origin
India
Product Details
Packaging
Pet Jar
Type
Cow Ghee
Variety
Premium
Usage Details
Net Quantity
1
Benefits
Good for health
Item Dimensions
Height
2 centimeter
Length
10 centimeter
Width
10 centimeter
Net Weight
900 gram
Depth
1 centimeter